Please select:
Required Plugins:
Check whether you are able to see all information provided at this homepage.
Note:

This is a private web-page, information about Siemens you will find here:

Siemens Malaysia
Siemens AG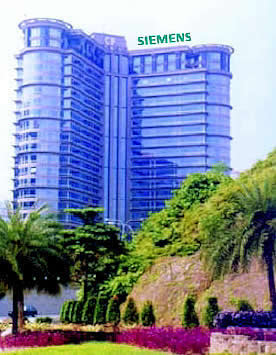 Welcome @ Peter's Office Pages
If you are looking for more information about the purpose of this homepage or about my person, click the "About Me" button, please. Otherwise have fun surfing through the website.
Latest Highlights
December 22 , 2004
Farewell May, Amin and Emil.
November 29 , 2004
Siemens Fun Run at Merdeka Square in KL.
September 30, 2004
Fire drill at CP Tower.
© Peter′s Office Pages • Last modified: Sunday, May 17, 2009 20:19 •
Disclaimer